Introduction
Wilson Electrical Solutions is a family owned and operated Australian company with vast electrical capability. Our Director has over 15 years' experience as an electrician providing professional, economical and sustainable solutions for all residential, commercial & industrial markets.
We are renowned for our high-quality service and only employ the best tradesmen that strive to offer flexibility in meeting our clients' needs and expectations while providing an efficient, reliable and prompt service. We are committed to offering a quality service and only use the best materials available to ensure a high standard of work at all times.
Wilson Electrical Solutions has built a reputation as professionals who provide consultations customised to suit your requirements with quality products, service reliability and value for money. We provide expert advice and will customise a solution that suits your needs, lifestyle and budget.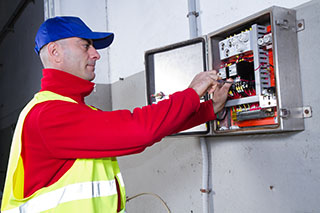 Resource Capacity
We ensure that all of our employees and contractors are appropriately trained and qualified to carry out the services required of our clients. All existing and future employees are required to complete all site-specific inductions as well as attend any further training that is provided to them in order to maintain our high standards of professionalism.
Wilson Electrical Solutions are dedicated to reducing our negative impacts on the environment and are committed to improving our environmental performance. We endeavor to ensure that all employees are familiar with and incorporate any and all environmentally friendly practices in accordance with our policies, as well as all legislative requirements.
Testimonials
1.
MITCHELL S
"I would just like to thank Danny & his staff for recommending we change our existing lighting over to LED. My power bill has gone down substantially this quarter. Not having to replace globes any more is great. The investment has already paid for itself in power savings. Money well spent!"
2.
SHARON B
"I've had the pleasure of working with Wilson Electrical Solutions & I highly recommend their services to anyone requiring a reliable team and cost-effective solution to their electrical requirements."
3.
COLIN C
"We were extremely impressed with Danny's diligence & workmanship. He went above & beyond to make sure the job was completed on time. He tidied all areas well & took away all old materials for disposal. We would highly recommend Danny & his team for any electrical work to other customers."